Swords of Flame – The Immortal War Series Book One
Praise for "Swords of Flame"
"…captured my attention from the start and kept me guessing all the way through." – Peggy B
"The action which included supernatural warfare mixed in keeps the pages turning…" – David C.
"It is an action/mystery with a spiritual twist that will challenge your imagination…" – William S.
"A great Christian fiction novel full of action and energy." – Brian W.
What if you had to die to find out who you really were?
"Author J.R. Geoghan weaves a tale spanning millennia and bringing the dead to life in a fresh new way."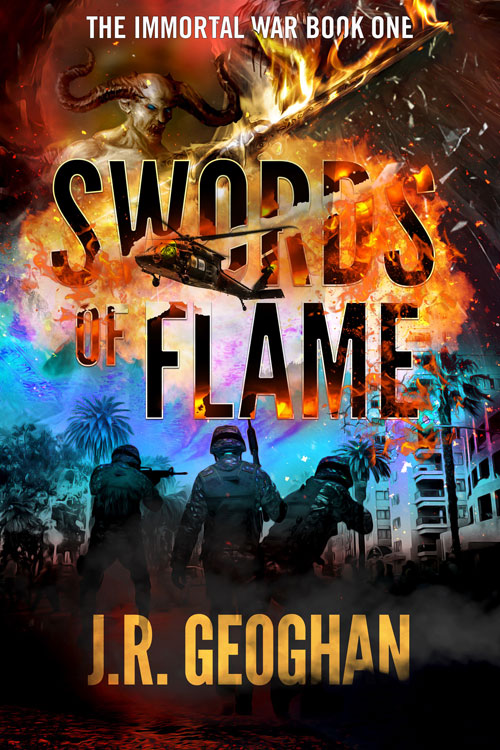 Haunted by his memories of combat and personal loss, Iraq War veteran Sergeant Chris Carter has successfully lost himself in the small town of Julian in Southern California.
However, when his quiet existence is shattered by the bloody discovery of an unusual body on his shop's very doorstep, Carter quickly has to come to grips with his hidden past and a future he never anticipated – a desperate struggle in the realm of supernatural conflict that has existed since the beginning of time.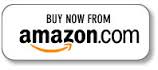 A terrible force has been re-awakened in the Iraqi desert after thousands of years, and its influence is growing. But when the Governor of California and the Vice President are swept up in its grasp, Carter must once again use his warrior skills in a new cause and with new allies.
From the remote mountain areas of San Diego and a showdown aboard a speeding train along the La Jolla coast to a thrilling ride just over the heads of the teeming streets of Los Angeles, Carter must follow the trail of adversaries he can barely understand, let alone overcome. But for the sake of confronting a certain horrible memory of lost love, he must try… and is destined to learn something about himself that will change him forever.
****************************************************************************
"Fight the good fight of the faith. Take hold of the eternal life to which you were called…" – the apostle Paul in a letter to his protégé Timothy circa 65 A.D.
****************************************************************************
Author J.R. Geoghan weaves a tale spanning millennia and bringing the dead to life in a fresh new way. This, the first installment of the Altan Series of supernatural action adventures, gives the reader a glimpse into Carter's troubled past and the beginning of his future purpose in the Kingdom of Heaven.
"I have been greatly impacted by the attitude of people who simply don't feel that God can accept them because of their past deeds," notes Geoghan. "That's simply not true, and my main character for all his faults will travel his own path to understanding.  Oh, and he's going to shot at a lot in the process."
Although Swords of Flame explores the themes of spiritual warfare, the core of the story is the hardness and evil that resides in man's own heart. From the days of Noah to scenes of modern combat, evil of our own making persists. Geoghan's protagonist Carter will follow the scarlet thread of redemption through much evil and deception, and even the revelation that he's something more than human.