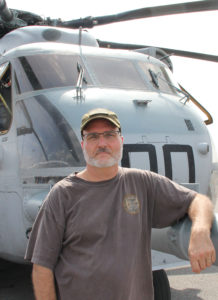 J.R. Geoghan resides in Lancaster County, Pennsylvania with his family and loves writing and fast motorcycles. Need we say more?
Well, I guess we should. He grew up on Long Island, New York and was fortunate enough to wind up at Shoreham-Wading River School District in the roaring seventies when LILCO paid half of everyone's property taxes and awesome teachers roamed the halls. Somewhere along the way Jeff picked up a knack and a love of writing that decided to reassert itself after the lingering effects of a management MBA wore off… that would be as he approached the big five-oh. Last year. Insert sigh. So he picked up a pen (laptop) and started dreaming.
So what's the backstory?
Firstly – for a glorious decade Jeff got to live in San Diego and Orange County in Southern California whereupon he rode his fast motorcycles out past Julian to Mount Palomar's twisty backroads any chance he could get. Somewhere along the way Jeff picked up a love for the rural San Diego County region and even now, nearly twenty years later, remembers that landscape well. Parts of that landscape serve as the backdrop to Chris Carter's journey to awareness that begins in book one, Swords of Flame.
READ: Why I write about Angels, Demons and Jesus
Secondly – and most importantly, Jeff was found by Jesus Christ after a long, patient pursuit by the Savior. Undoubtedly, if Gabriel should know of Jeff, it would be in the context of the man running away from his destiny for many years. Oh so thankfully, Jesus didn't give up and today I can stand assured of my eternal salvation from sin. Thank you, Lord, for the love of writing you gave me and the people you placed along my way to give it life.
Thirdly – once Jeff and family relocated to Lancaster County he began teaching Precept Ministries "Inductive Bible Study" courses to adults at his home church on weekday evenings. During this time he kept finding references to angels and demons in the Bible. In addition, Kay Arthur, the head of Precept Ministries, has some great material on practical spiritual warfare. Eventually, the idea of creating a series of stories about a man who encounters the unseen battleground that exists around us became a reality.
In his other day-life, Jeff is a marketing manager for a large Real Estate brokerage and does lots of coaching and speaking throughout the week.
You may reach Jeff here.