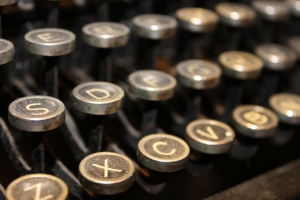 What inspired you to start writing?
I have always enjoyed writing and have been blogging for many years.  I got to a place where I wanted to write fiction.  At the same time, I was looking for an opportunity to explore more about how the roles and functions of both angels and demons in the Bible (which are plentiful and specific) would translate into the current era. In the end, I wanted to create a good shoot 'em up adventure that's fast-paced but also thought provoking and takes the reader to places in time.
Do you believe in cliffhangers at the end of a novel?
I'm always in the middle; I like having the immediate story line wrap up by the the end of the book, movie or show.  But I also like when there is a bigger unresolved story that potentially looms over the characters…
How long was the writing process?
Moving from a casual writer to a more purposeful one has been the biggest growing curve for me, and it's far from over.  From my first rough draft to the published copy there was almost two years.  I have learned so much about writing fiction in the process!  Many thanks for help go out to my sister, Jennifer Geoghan, who has several novels published of her own.  Now I feel much better prepared to attack book two and continue to learn!